The Industry Leader in Content Delivery & Compliance


AIM Premium is a complete end-to-end production, traffic and compliance solution that brings the clarity and speed of digital media to radio. AIM Premium radically transforms your accountability, optimizes your network spot workflow, and maximizes your inventory by automatically processing and delivering your network spots, shows, and makegoods. Get your content delivered within one minute and your affidavits posted within 24 hours – all automatically.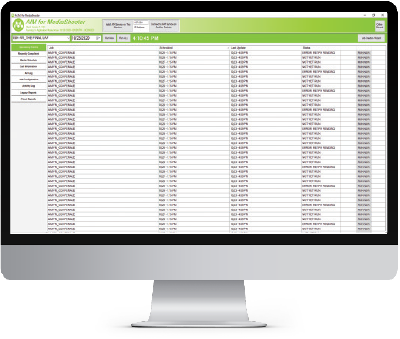 Work with the Industry Leader
in Advertising Accountability
Work with the Industry Leader in Advertising Accountability




Use AIM Premium to Maximize
Your Revenue & Productivity
Use AIM to Premium Maximize
Your Revenue & Productivity
Completely Automate
Your Workflow
AIM Premium increases your productivity by completely automating your network spots, network shows, affidavits, makegoods, and content delivery.
Get 100% Ad Accountability
AIM Premium is the industry's leading compliance software and sets the gold standard for near real-time and 100% audio accountability.
Post Affidavits
Within 24 Hours
AIM Premium is the only software on the market that enables radio to bring the clarity of digital media by offering affidavits within 24 hours.
Get Content On-Air
in Under a Minute
AIM Premium's On-Demand feature gives show producers a near real-time experience. When producers upload show or segment content, it can be on-air in under a minute.
Easily View Compliance Metrics
See compliance on an individual and enterprise level within 24 hours.
Maximize Your
Network Ad Revenue
By maximizing the traffic & production department's productivity
 and minimizing the need for makegoods, AIM Premium helps stations and networks improve and increase their revenue.
Reduce Your Capital Expenses
Say goodbye to needing expensive hardware or satellites to deliver/receive your content.
Get On-Demand Support
Our personalized customer service team is here for you after hours, weekends, and holidays. From troubleshooting to training, you can count on us to get the help you need – when you need it.
Optimize Productivity & Revenue
Across Multiple Departments
Traffic
AIM Premium eliminates the need for traffic to:

Manually check network logs
Process network work orders
Assign cart numbers
Search aired logs
Post network affidavits
Production
AIM Premium eliminates the need for production to:

Manually download audio
Piggyback spots
Adjust audio levels
Add metadata
Load spots into a station's automation system
Sales
AIM Premium helps sales to:

Ensure 100% network spot ad accountability
Post affidavits within 24 hours
Share analytics that compete with digital media's clarity & speed
Offer advertisers a truly programmatic experience (coming soon)
Provide an automated real-time buying experience (coming soon)
Management
AIM Premium helps management to:

Minimize the need for makegoods
Minimize operational costs by creating a streamlined traffic, production, & sales workflow
Attain 100% ad accountability for their stations or network
Maximize revenue opportunities
"AIM Premium eliminated 40-60 hours a week of work across multiple people who had to manually load spots and fill out affidavits – and opened up the opportunity to move those people into a greater and more valuable role."
— Cristie Cummings, Corporate Director of Traffic, SummitMedia LLC (formerly The E.W. Scripps Company)
AIM Premium Integrates Seamlessly
Into Your Current Workflow
AIM Premium works with your current systems – including major and legacy radio industry software.
Case Study

Forever Media Uses AIM Premium to Improve Compliance by 95%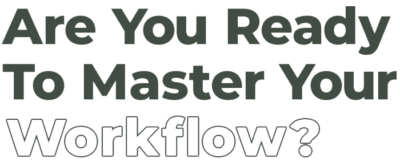 Contact us to get a personalized consultation and see firsthand how Mr. Master's innovative software can transform your productivity, compliance, and revenue.