SummitMedia Uses
AIM Premium
To Save 40-60 Hours a Week per Market

Prior to using Automation Import Manager Premium (AIM Premium) to automate its network spot traffic workflow, SummitMedia relied on its employees to manually load and physically fill out affidavits for every network spot than ran across 40 stations nationwide (at the time of initial installation). As SummitMedia continued to grow its network contracts, the time commitment to run and confirm these spots grew substantially—to the point where time and resources started to become a challenge.
For example, holiday weekends became very problematic, either causing an overwhelming work week in an effort for employees to try to take time off, or sometimes, employees having to come in on a Saturday or Sunday to get network spots loaded because they couldn't finish during the week. In addition—as with any manual process—they encountered problems with human error, such as incorrect spots being loaded, erroneous ISCI codes, and times being keyed in inaccurately when reconciling affidavits. It also took stations as much as 4-6 weeks after airtime to notice errors, since that is how long it took to manually fulfill affidavits and deliver them to networks.

AIM Premium eliminated 40-60 hours a week of work across multiple people who had to manually load spots and fill out affidavits – and opened up the opportunity to move those people into a greater and more valuable role.
— Cristie Cummings, Corporate Director of Traffic, SummitMedia LLC
(formerly The E.W. Scripps Company)
To solve for these problems, SummitMedia worked with Mr. Master on a trial run of the then brand-new AIM Premium software. In fact, SummitMedia was Mr. Master's second client, at a time when AIM Premium's automation technology was thought of as impossible. SummitMedia considered the set up very easy and the trial run was a success. It has since depended on Mr. Master and AIM Premium for more than a decade now, using it to automatically load all barter/network contract spots and to fulfill affidavits within 24 hours.
Throughout that time, Mr. Master's customer service approach has been personal and customized. For example, the teams know each other on a first name basis, and as SummitMedia's contracts have grown and new network jobs have come in, Mr. Master has been there to quickly and easily get them set up in the system. This prevents SummitMedia from having to do this admin work itself and helps AIM Premium become an even more turnkey workflow solution.
In addition, AIM Premium has allowed SummitMedia's local traffic and production teams to easily handle network barter management when working from home and to quickly set up alternate or temporary logins and permissions when employees take PTO. SummitMedia's corporate office also utilizes AIM Premium's Tracker feature to get an overarching view into how each of its markets are performing, eliminating the time it would take for the corporate office to pull individual reports for its now nearly 50 markets.

AIM Premium gives us the ability to locate and confirm that network spots are running accurately and accordingly. Whereas before, we didn't find out until after we filled out the affidavits—which could be 4-6 weeks after the spots ran—whether we have errors. Now, because we can get a daily report, we can see same day if there are any errors. It gives us immediate confirmation or notification that the spots are running inaccurately—so we can fix it. Before, network spots could be running for 4-6 weeks inaccurately, and we wouldn't find out until 4-6 weeks later.
— Cristie Cummings, Corporate Director of Traffic, SummitMedia LLC
(formerly The E.W. Scripps Company)
The Results
After rolling out AIM Premium to its markets nationally, SummitMedia cut 40-60 hours a week of manual data entry and work per market. This resulted in an opportunity to move talented staff into more rewarding and valuable roles, such as allowing production to spend more time creating spots and station imaging instead of administrative work like loading spots. AIM Premium has automated and streamlined the workflow so much that its traffic and production teams are now able to take time off during holiday weekends.
AIM Premium's daily reports and affidavits also gave SummitMedia greater transparency and accountability with networks by giving it the ability to automatically locate and confirm that all network barter ran accurately and accordingly within 24 hours. Any errors can now be noticed—and therefore fixed—in near real-time.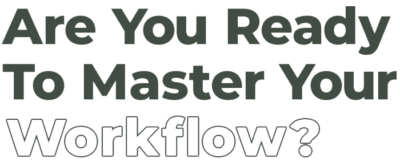 Contact us to get a personalized consultation and see firsthand how Mr. Master's innovative software can transform your productivity, compliance, and revenue.