Forever Media Uses
AIM Premium
To Improve Compliance by 95%

When it came to its network spot workflow, Forever Media was severely hampered by manpower bottlenecks and a lack of transparency surrounding the affidavit process. There was no centralized traffic workflow system across all of its individual stations, leading to each station acting independently, as well as causing workload bandwidth, inefficiency and compliance issues. Experiences included not having enough time to be able to load all spots into the system, running commercials during incorrect dayparts, continuing to air outdated spots past expiration dates, and missing errors during traffic's QA or affidavit process. 

AIM Premium loads everything and no one has to do anything.
— Dustin Getz, Engineer, Forever Media
To solve for these challenges, Forever Media turned to Automation Import Manager Premium (AIM Premium) to digitize and automate its network barter workflow. Forever Media became one of the first beta testers for AIM Premium, using it to load all of its network spots and automatically post affidavits. AIM Premium performed the lion's share of the spot workload, enabling traffic to only have to perform a single check at the end of the day to ensure everything loaded well. As a beta tester, Forever Media also worked with AIM Premium to construct various improvements and customizations, such as releasing updates early in the week instead of on Fridays to prevent any potential issues arising over the weekend. 
Forever Media saw such a benefit to its workflow using AIM Premium, that it also started to run other non-network barter spots through the software—simply because it made things easier. For example, when having to preempt an ESPN lineup due to a game, employees don't worry about what spots were missed or need to determine which ones need a makegood. AIM Premium automatically puts together a comprehensive record of what ran and what didn't. 
As Forever Media continues to launch AIM Premium in new markets, Mr. Master's customer service team has also been there to ensure set up is continuously quick and painless. For example, for every new launch, Mr. Master does the heavy lifting for Forever Media by getting the cart numbers from its staff and then completely setting up the job in the system on its behalf. In addition, Mr. Master handles any changes or additions for these markets every year, to reflect any amendments in Forever Media's network barter contracts and to ensure everything is up-to-date in AIM Premium in order to avoid any potential errors or problems. 

Every market has benefited from AIM Premium because they can save a boatload of time. We have 1000 minutes of barter a week, and it might be well passed that by now… that means we're saving probably 30 hours at least a week per market.
— Dustin Getz, Engineer, Forever Media
The Results
Forever Media has seen a 95% compliance improvement since using AIM Premium. It no longer misses spots, which has virtually eliminated the need for makegoods. In addition, AIM Premium's automation has helped Forever Media see a productivity increase of more than 50%. In some of its markets, stations are running a total of more than 1000 spots per week. This equates to nearly 20 weekly hours of spots per market that no longer need to be manually loaded and piggybacked, and approximately 1000 weekly affidavits that no longer have to be created manually.  This resulted in reducing Forever Media's manual workload by 30 hours a week per market.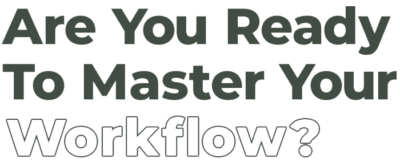 Contact us to get a personalized consultation and see firsthand how Mr. Master's innovative software can transform your productivity, compliance, and revenue.