Alpha Media Uses
AIM Premium
To Increase Productivity by 50%

Before using Mr. Master's Automation Import Manager Premium (AIM Premium), the majority of Alpha Media's network spot workflow was performed manually across 41 markets and 238 stations. This meant that traffic and production employees physically created network schedules for hundreds of thousands of spots every month, as well downloading, scheduling, and producing the spots and entering them into the automation system. In addition to being time-consuming and inefficient, this process was also prone to errors. These errors resulted in lost revenue due to advertising that couldn't be billed and lost inventory due to the need for makegoods.

Traffic has more time to do inventory control on our stations, which maximized our revenue. This is a huge thing. With sales, we've had some fairly high-level sales people or their assistants involved in doing manual labor on cash schedules. AIM Premium freed them up to go out and sell. The other huge piece is production. In this environment, we don't have a ton of production resources, so we've been able to free people up to do the type of production that generates revenue.
— Paul Blanding, Corporate Director of Traffic Operations, Alpha Media LLC
Mr. Master partnered with Alpha Media to create multiple custom barter and paid spot automation solutions for its 238 stations, each with its own needs and different legacy systems in place. By using Mr. Master's AIM Premium software, Alpha Media was able to automate a large portion of its spot workflow for hundreds of thousands of spots per month, including automatically downloading the spots, putting them into the automation system, trimming, setting levels, and preparing affidavits for networks within 24 hours.
In addition, Mr. Master worked with Alpha Media to develop a new and custom reporting feature, so it could get a detailed view into what was happening on an individual market and enterprise level. Custom features also included ensuring that all networks Alpha Media worked with became AIM-compatible, so that productivity and compliance gains could be maximized.

In terms of affidavits… the productivity gains are huge. The other thing is, especially with the cash deals we have with networks and agencies, AIM Premium has definitely cut down on errors and cash adjustments, and… we have more credibility with the networks.
— Paul Blanding, Corporate Director of Traffic Operations, Alpha Media LLC
After implementing AIM Premium, Alpha Media saw a 50% increase in productivity, a significant drop in errors that resulted in an 85% decrease to cash adjustments from network schedules, and a 25% increase in compliance that lead to less makegoods. This extra inventory and employee bandwidth also enabled Alpha Media to take on more paid network schedules that generated hundreds of thousands of dollars.
Productivity gains were seen across multiple departments, including traffic, production, operations, and sales. In addition to cutting costs, employee bandwidth was extended and employees were able to focus on more engaging and productive work instead of often mundane tasks. For example, instead of data entry, traffic has been able to have a greater focus on inventory control, strategy, and management, which helped Alpha Media maximize its revenue. In sales, high-level executives and their assistants were no longer involved in managing the details of cash schedules, freeing them up to spend more time selling. Alpha Media also saw efficiencies in production, where producers were now able to spend more time on creating spots that generated revenue for stations. On a macro level, the decrease in errors, cash adjustments and makegoods from AIM Premium has also given Alpha Media more credibility, transparency, and accountability with networks and ad agencies.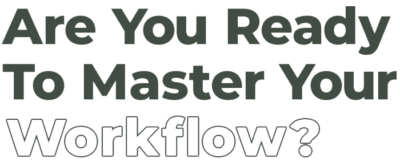 Contact us to get a personalized consultation and see firsthand how Mr. Master's innovative software can transform your productivity, compliance, and revenue.